In today's digital age, a secure and reliable internet connection is an absolute necessity. Whether you're working from home, streaming your favorite content, or connecting with loved ones across the globe, the ability to access the internet seamlessly in an essential part of our everyday lives. And while reliable VPN services can solve many issues related to accessing geo-restricted content, they are not without their limitations.
The constant battle between VPN servers and streaming platforms often leads to blocked IP addresses and disrupted services, leaving the users frustrated. That's where Encrouter's new HomeLink feature comes in, revolutionizing the way we connect to the online world. With HomeLink, you can break free from these limitations and enjoy a secure, uninterrupted online experience that transcends geographical boundaries.
HomeLink – the easiest way to share your local network
HomeLink is not just another feature; it's a game-changer in the world of secure internet access. It allows you to connect to your home network from anywhere on the planet, providing you with freedom and control over your online experiences – because it's just you who's in charge of who gets to use this connection.
So, what exactly is HomeLink, and how can you make the most out of it?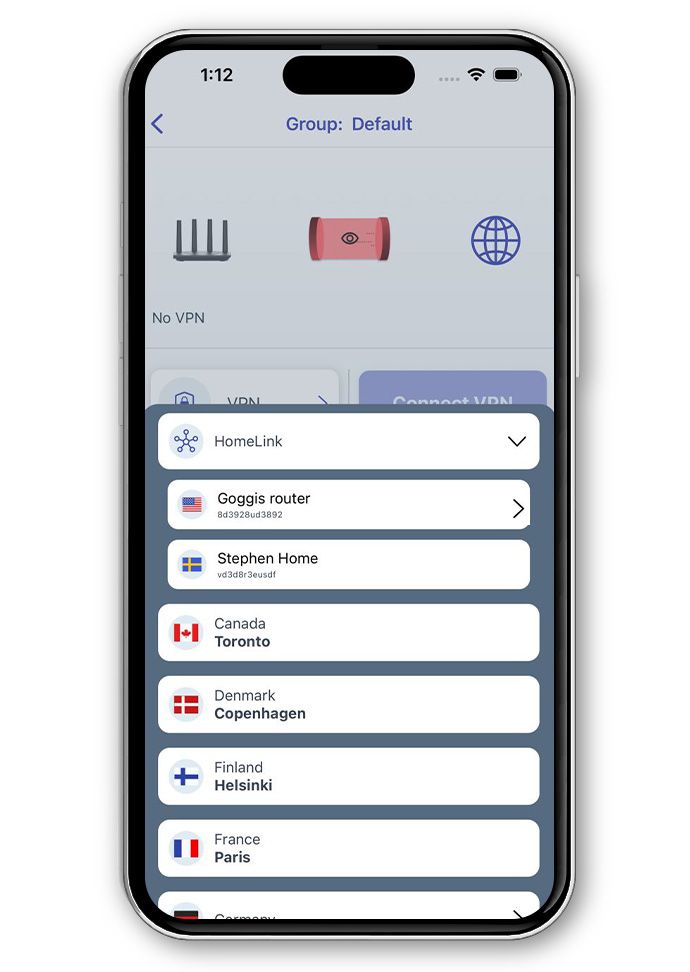 How HomeLink works
Imagine you've relocated to a new country or are traveling abroad. You soon discover that accessing your favorite websites, streaming services, or work-related resources is not as straightforward as it was back home. This is a common frustration for many internet users, especially when dealing with geographical restrictions and content blocking.
HomeLink helps you overcome these barriers by allowing you to connect to any other location worldwide – as long as there's another consenting Encrouter Smart VPN router there. So, instead of connecting to a VPN server that's used by hundreds or even thousands of users, HomeLink allows you to share your internet connection with another privately located Encrouter – no matter where in the world it might be.
Enjoy streaming services from abroad without your VPN being detected
When it comes to online streaming, VPN servers can be your ticket to unlocking content from all around the globe. However, there are moments when they might let you down, especially on certain platforms. Sometimes, even when you're connected to the right server in your desired country, your VPN can stop working because the IP address that you're using gets blocked. And what's more frustrating than a movie night that gets stalled just because the platform suddenly blocks your VPN!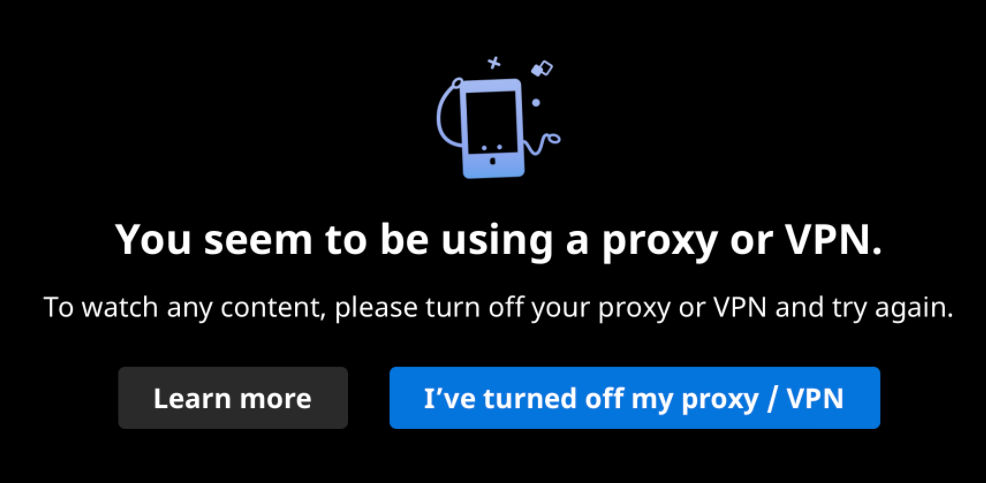 Why does this happen? Well, streaming services have become pretty good at spotting VPNs and can therefore ruin your binge-watching plans. It can happen because too many people are using the same VPN server, which can slow things down and lead to frustrating interruptions in your streaming experience. And here's the kicker – streaming companies actively track down and block VPNs. So, even if you discover a VPN that works today, it might not work tomorrow because these streaming giants are constantly searching for new VPNs to shut down.
This is precisely where Encrouter's HomeLink can come to your rescue. It's designed to let you enjoy your streaming nights without triggering any alarm bells. How? By using your regular IP address assigned by your internet service provider. Just kick back, relax, and enjoy your favorite shows and movies without any streaming hiccups – it's streaming made simple!
Setting up HomeLink
To benefit from HomeLink, you will need to have two Encrouter Smart VPN routers — or perhaps a friend, family member, or acquaintance who also owns an Encrouter — in order to make this setup work. Once both routers are in place, the process of setting up HomeLink is easy. All you need to do is establish a secure link between them through the Encrouter app, and the other router's location will show up in the list of VPN server locations you can connect to.
Key benefits of HomeLink

Shared connectivity: HomeLink empowers you to share your home internet connection with anyone, whether it's a friend, family member, or even yourself when you're on the move. This means you can take a second Encrouter with you and enjoy the same secure, private connection as if you were at home.
Freedom from IP blocks: Since HomeLink connects you through your home location, you no longer need to worry about your IP address being blocked by content providers. You have full control over who gets to use the connection, ensuring uninterrupted access to your favorite online services.
Global VPN server: HomeLink offers you the flexibility to essentially create a VPN server in any country or location worldwide, even in places where VPN servers are typically scarce. This means you can access online content and services as if you were physically present in any desired location, expanding your digital horizons like never before.
Seamless streaming: Have you ever been frustrated by streaming services that restrict access based on your location? HomeLink is the solution. Enjoy your favorite streaming services, play games, or visit regionally available websites without any hiccups, just as if you were at home.
Protection by WireGuard: HomeLink ensures the security of your connection by using the WireGuard protocol, guaranteeing a safe and private link between the two routers.

HomeLink feature is available to all Encrouter users starting from October 23th without any extra cost. It's not just a another feature; it reflects the company's dedication to delivering secure, seamless, and accessible internet access for all. Say goodbye to geographical restrictions and IP blocks, and welcome a new era of online freedom.
Unlock the full potential of your internet connection and try out HomeLink today!
---

Created in Stockholm, Sweden, Encrouter is designed to make digital privacy as simple as humanly possible. We are a small team of hardware and software experts devoted to bringing online privacy and personal security to people worldwide.
Whether you're looking for the best VPN router for gaming, video streaming or improving your online privacy – Encrouter has got you covered. Encrouter VPN service is entirely private, with no third-party affiliations or investments, meaning that the VPN infrastructure is entirely owned and operated by us. Encrouter has a zero-log policy, blind operator mode, WireGuard encryption, Diskless/Driveless Servers and more to ensure the privacy and security of your connection via our VPN service.
---

Not using Encrouter yet? Upgrade your old router to Encrouter built-in VPN router now for a more secure, fast and customizable internet access. Get your Encrouter on your preferred Amazon site or shop on our webstore.